hand holder
with Rapidaptor quick change chuck
High quality bit hand holder. The Rapidaptor quick-change chuck enables lightning-fast bit changes without additional tools. The strong permanent magnet holds the bits firmly. Kraftform Plus handle for comfortable, ergonomic work that avoids blisters and calluses. Hard grip zones for high working speed, while soft grip zones guarantee high torque transmission.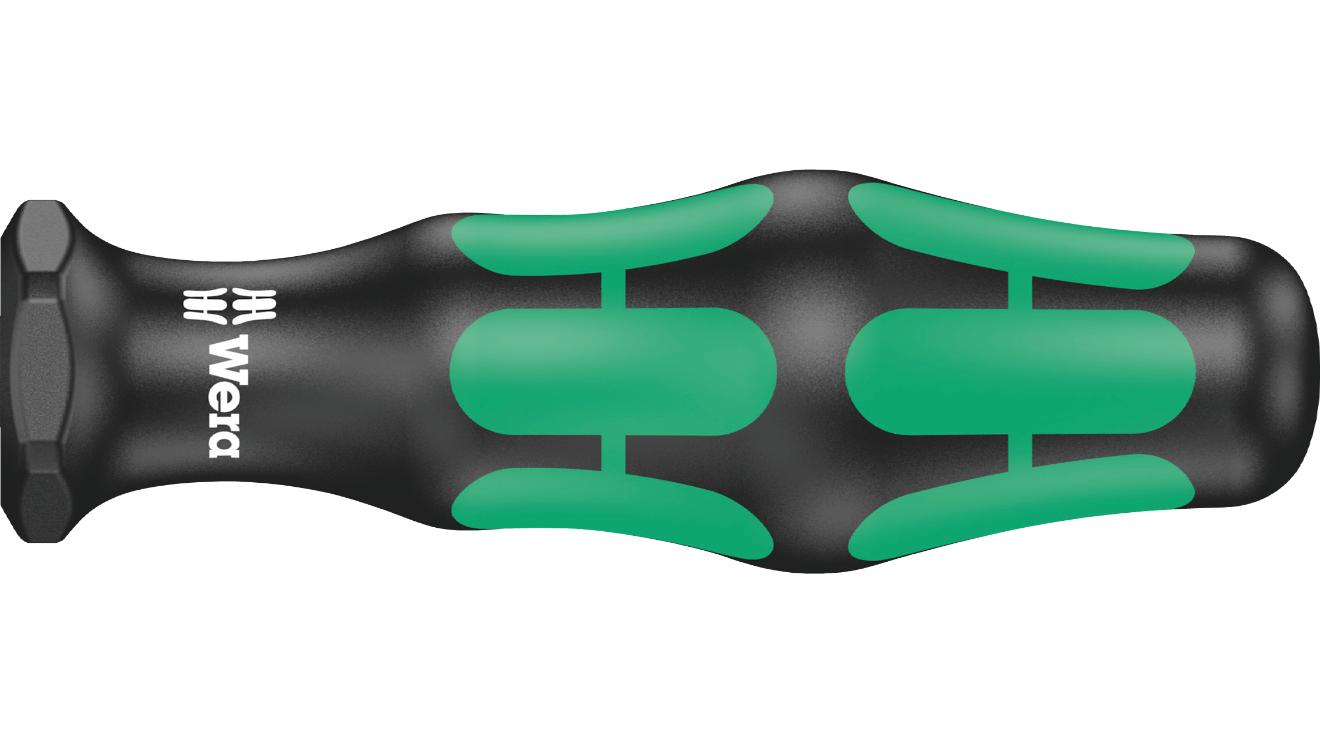 Kraftform ergonomics
The basic idea behind the original shape of the Kraftform handle - the hand should determine the shape of the handle - has proven to be correct to this day. As early as the 1960s, Wera developed a screwdriver handle with the world-renowned Fraunhofer Institute for Industrial Engineering and Organization that was shaped like the human hand. After long development work, the Wera Kraftform handle was launched on the market in 1968. To date, it has been optimized by new technologies, but it has retained the proven form, because the human hand has not changed since then either.